The Kilmarnock Collection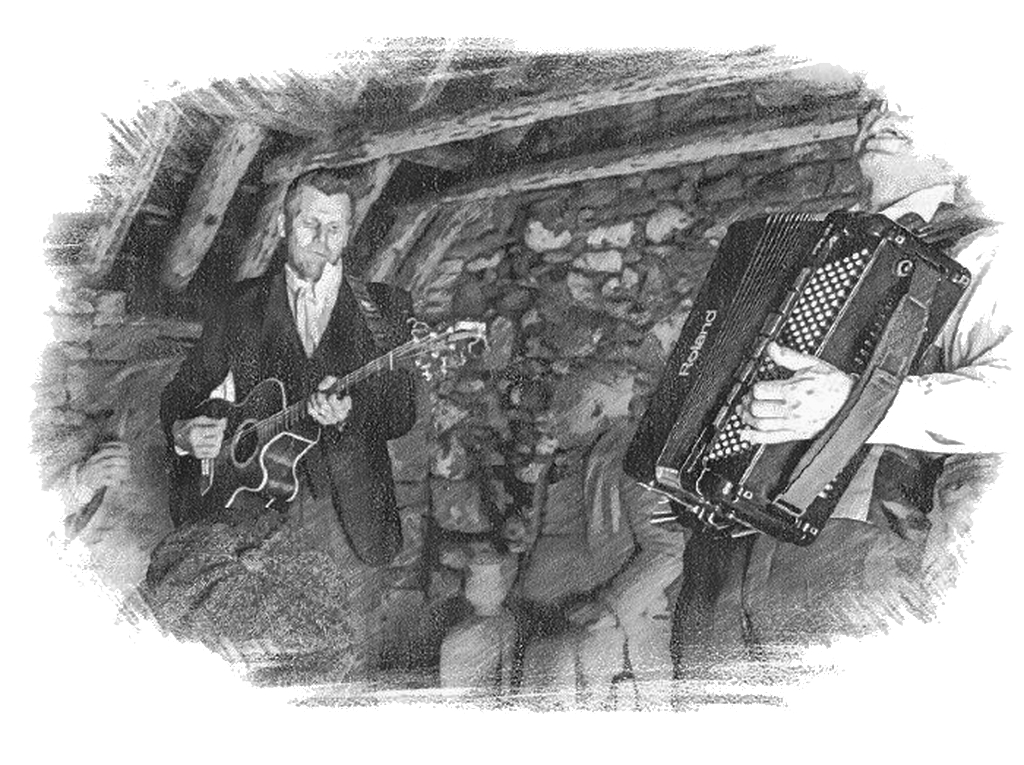 The Borland Ceilidh Band are a ceilidh band from Kilmarnock, with Ewin Murray on guitar/banjo, Kevin Longmuir on accordion/singing and John C Grant on fiddle. Additional dance calling by Claire Grant and Lorna Reid.
The band takes its name from the Borland area to the north of Kilmarnock, near the Dean Castle. The music within this book can be heard at their ceilidhs.
The Lands of Borland formed an estate lying between Aiket Castle and the town of Dunlop, East Ayrshire. The laird's house at Borland stood near the Sandy Ford over the Glazert Water. The names Bordland, Boreland, Borland, Laigh Borland, Low Borland and Nether Borland have all been applied to the site of the laird's house.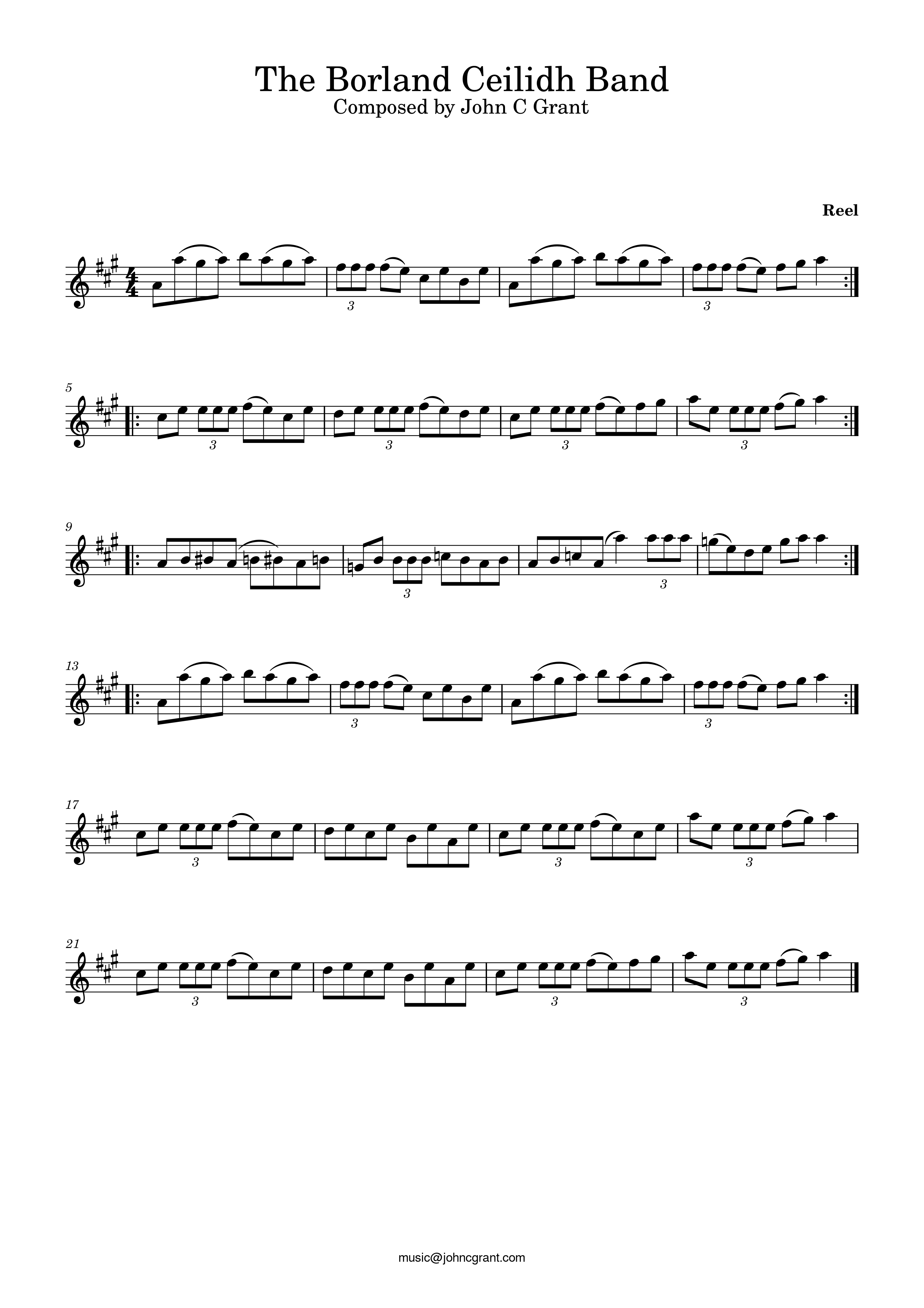 ---
Live in Skye' by The Borland Ceilidh Band




You can download a PDF of the sheet music here.

Click here to return to website.