The Kilmarnock Collection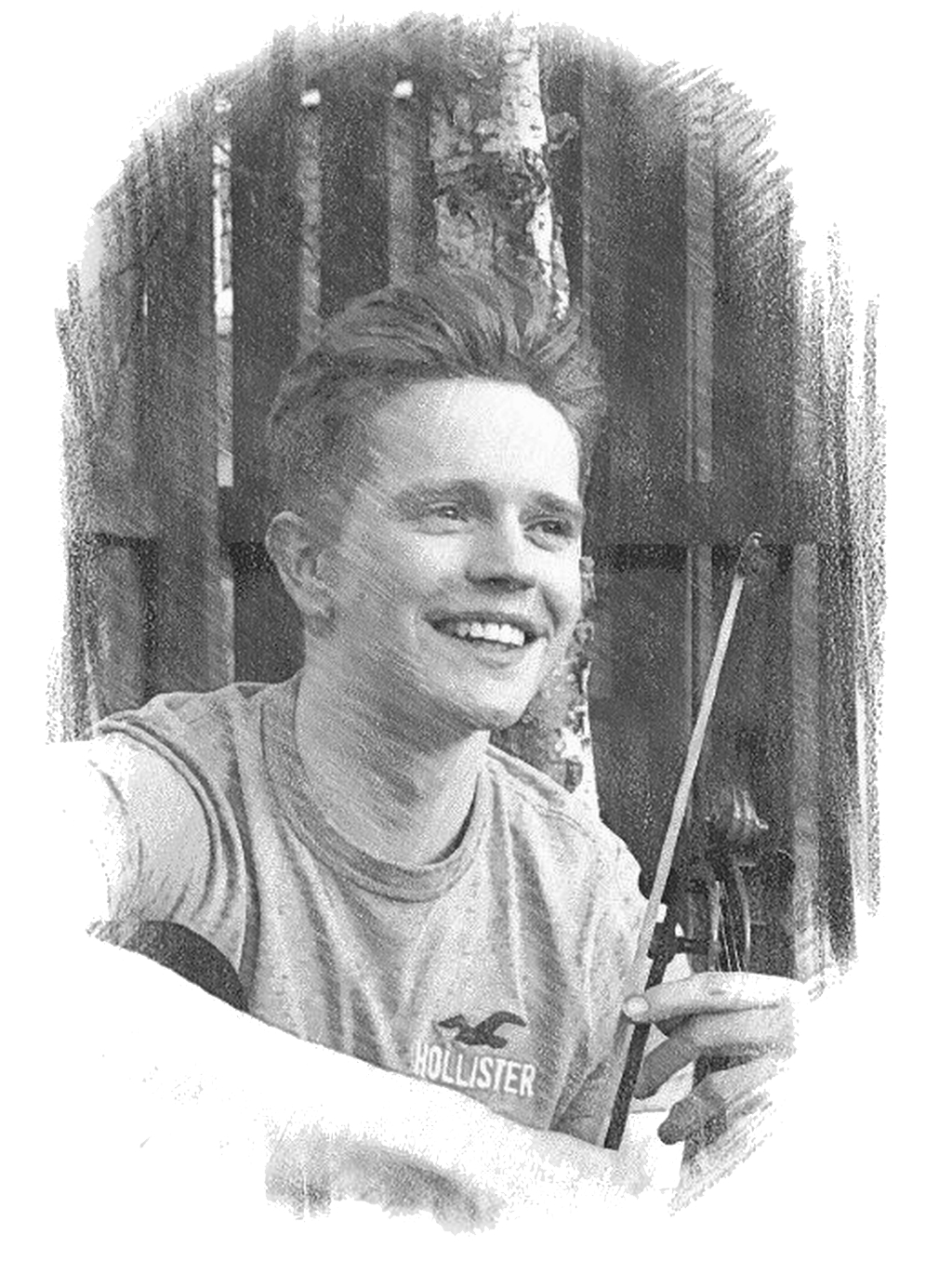 Strath Lumsden was born in Ayrshire on 16th March 2001 and spent the first month of his life living in Kilmarnock, before moving with his parents to Dunfermline in Fife. Strath also has a younger sister, Holly.
Strath began playing the fiddle at the age of eight and, despite his love of rock music, he has a real passion for playing traditional Scottish tunes. He has played in ceilidhs as a member of "Fife Young Fiddlers", as well as making guest appearances with the Borland Ceilidh Band during their charity events in Kilmarnock. He also plays within the String Orchestra with his fellow students at Woodmill High School in Dunfermline.
Strath is a black belt in Taekwon-Do but his love of training in the gym is only secondary to his primary love for Italian coffee. Strath is currently planning his escape from home by leaving to study Chemical Engineering at Edinburgh University.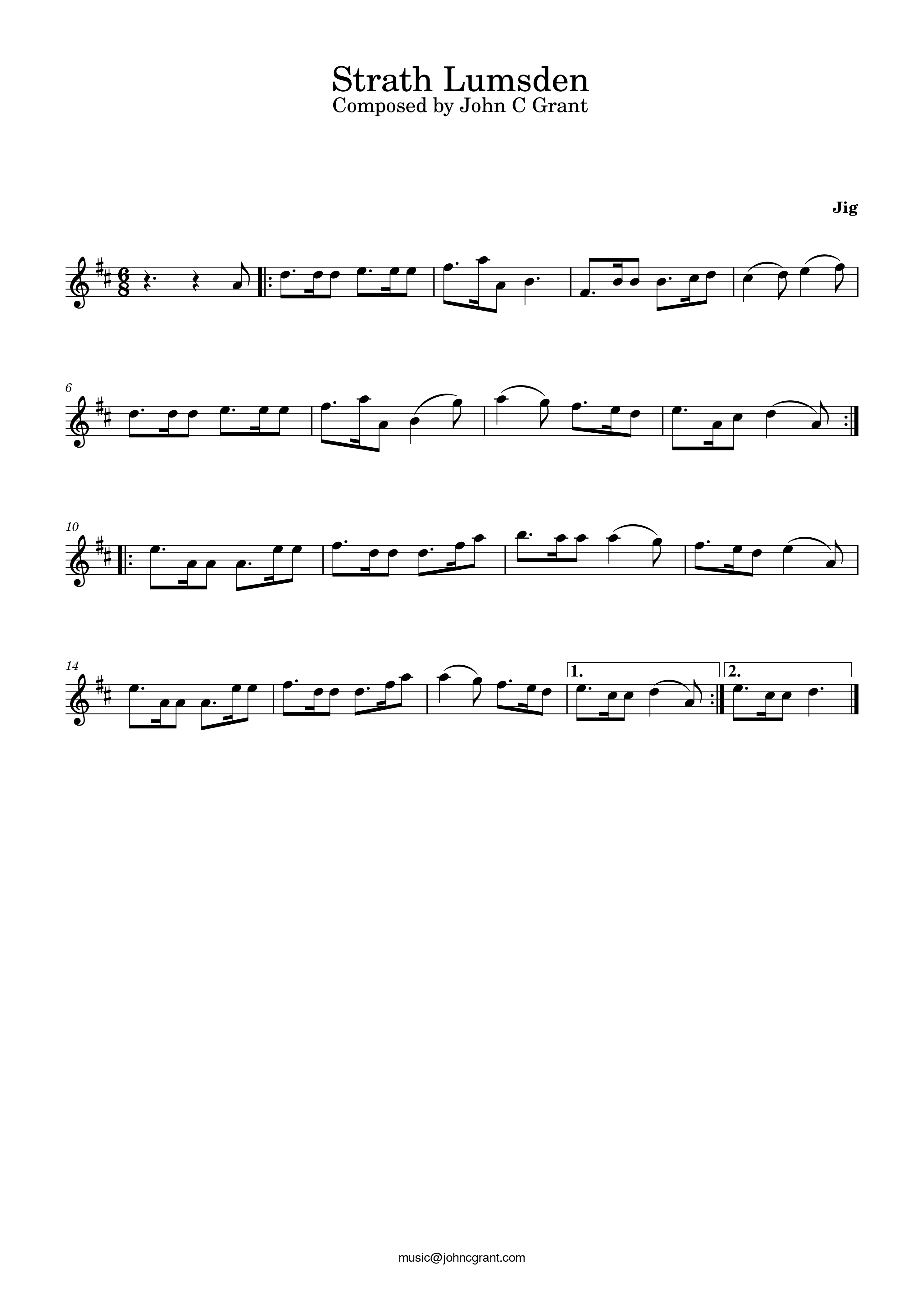 You can download a PDF of the sheet music here.

Click here to return to website.