The Kilmarnock Collection
Pat Togher, father of Joseph, an Irishman born in Maryhill, Glasgow. At various times Pat had been, amongst other things, a merchant seaman, a tunneller, a maths teacher, a land surveyor, and an historian. Pat was always a gentleman and a scholar.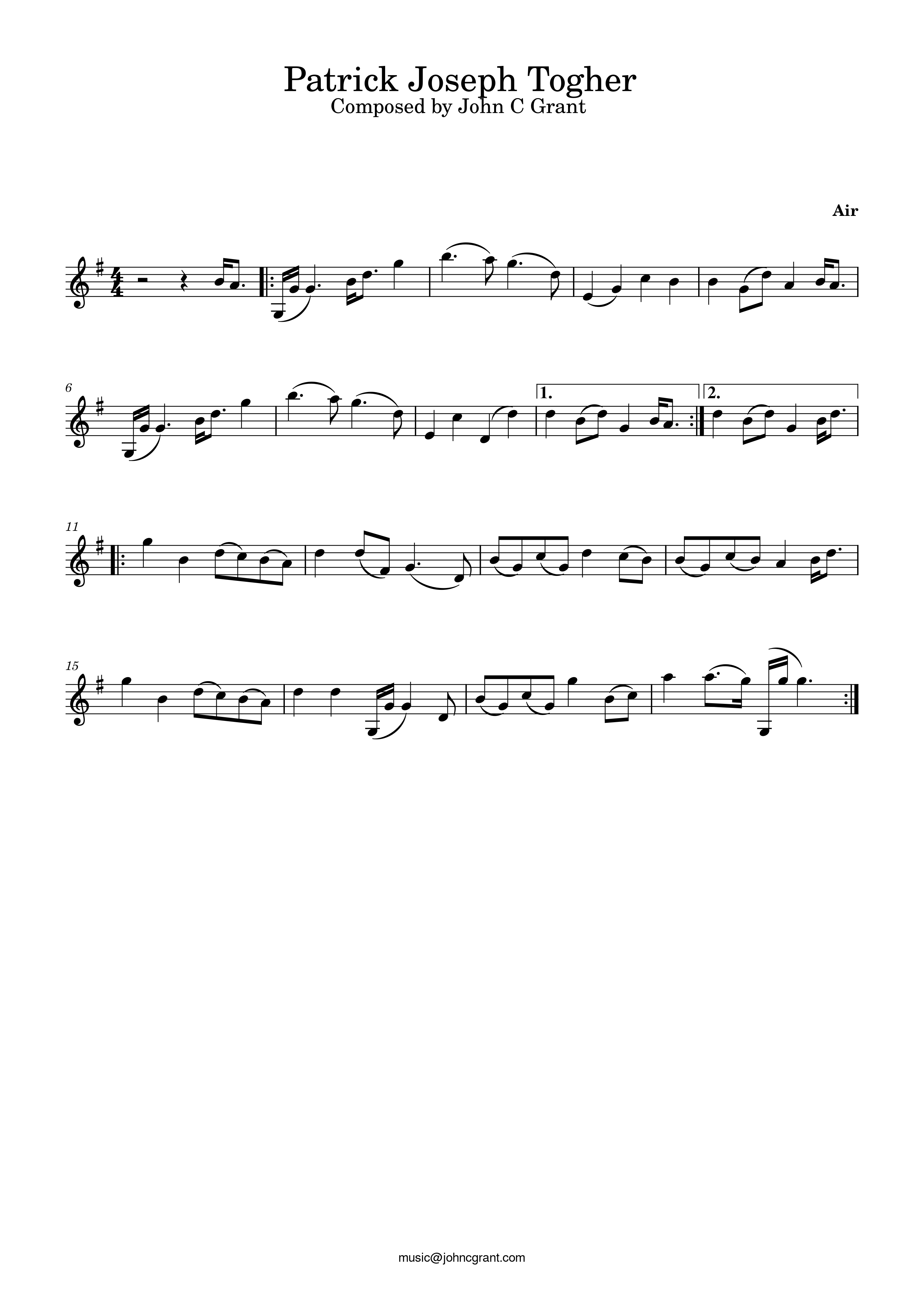 You can download a PDF of the sheet music here.

Click here to return to website.