The Kilmarnock Collection
Composed for Mr & Mrs J Hornsby for their wedding waltz and played by the Borland Ceilidh Band.
Julie Hornsby (née Cope) is from Blackford and Jamie Hornsby is from Arbroath, howver, they both now live in Glasgow. Jamie is a keen mountain biker whilst Julie enjoys playing the fiddle and seakayaking! We are both fans of hillwalking We are both doctors.
Mo Mhire mo Mhùirn was written for Emma Kelly's Loch Lomond wedding and played on the evening by the Borland Ceilidh Band.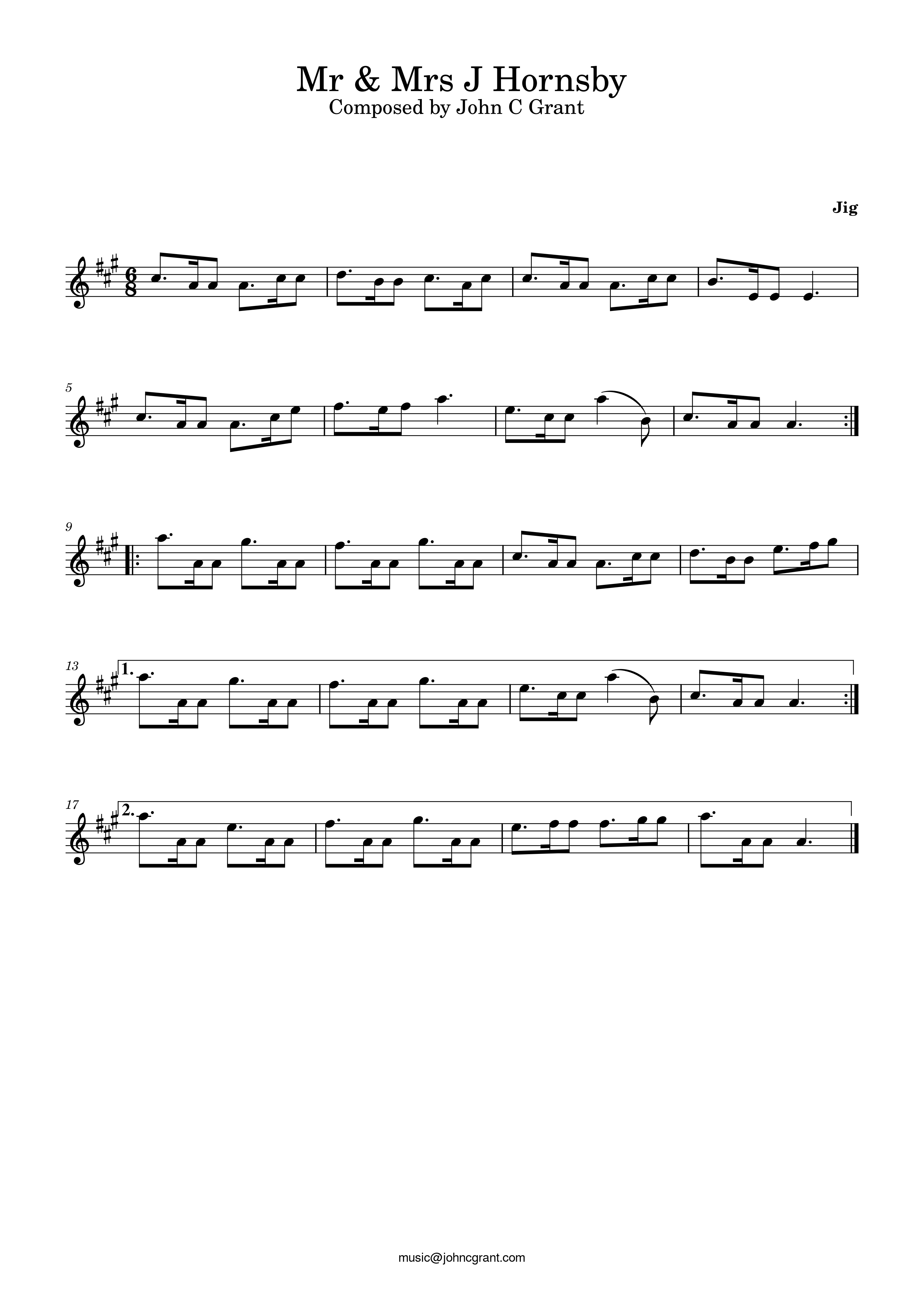 You can download a PDF of the sheet music here.

Click here to return to website.