The Kilmarnock Collection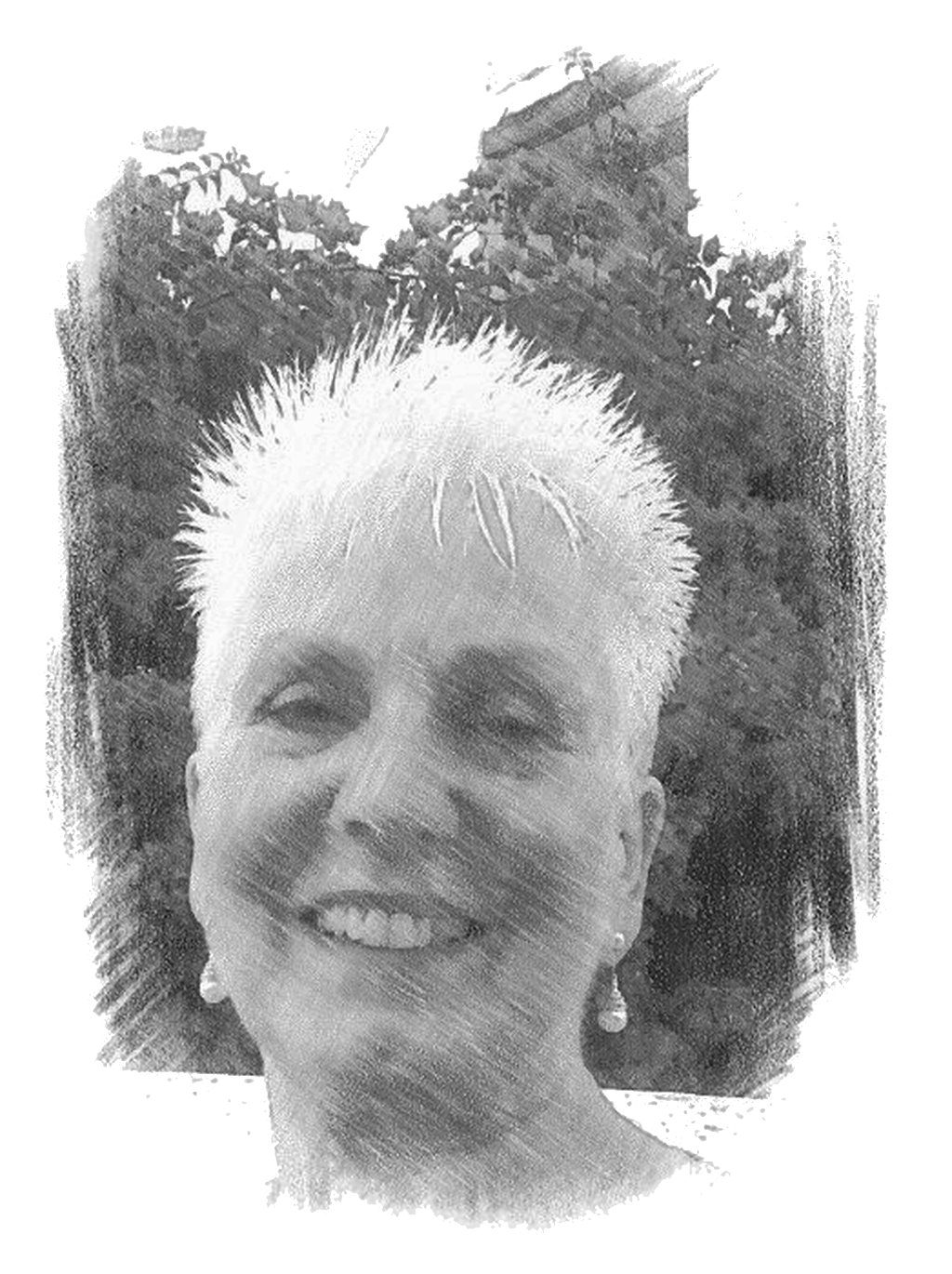 Margaret Grant (née Brown) was born in Ayr, to Rose and Douglas Brown, and is the eldest of their four daughters.
Until she was almost five, she lived at Ayr harbour in an old semi-detached property with neither running water nor electricity. Her earliest, happy memories are of the one roomed building, lit by paraffin lamps, the outside shared WC, and the yard in which the landlord's hens roamed freely. Their only neighbour worked on the coal trains, which ran alongside the property. He would often stop his train, and throw huge chunks of coal over the wall, to feed the fire on which their food was cooked. When the building was "condemned" in 1951, the family moved to a new council house on the edge of the countryside, where the children could roam freely, through woods and lanes, and play in the river.
Margaret enjoyed her school years in Ayr and particularly her last two years at St Joseph's High School in Kilmarnock, where she met her future husband, John. In 1965, she and John became students in Glasgow. Their colleges were in the same vicinity, which allowed them to meet up at lunchtime.
In 1968, Margaret went to work for Ayr County Council, as a community podiatrist. She and John married in July 1969, while John was still a student, and they moved into a one-roomed tenement flat in Old Mill Road, Kilmarnock. Margaret continued to be the breadwinner until their first child Louise, was born in 1971, the same year in which John took up his first teaching post. For the next six years, she stayed at home to look after Louise, and twins John and Caroline, who made an appearance in 1973, by which time the family had been allocated a new council house in Donaldson Drive, New Farm, Kilmarnock.
In 1977, she returned to work full-time as a community podiatrist for the NHS, and to the delight of her children, was provided with a royal blue van, which doubled as a taxi for them. The extra income enabled the family to buy their first private house in Stronsay Place. In 1985, they moved once more, to North Gargieston Road.
In 1983, Margaret was transferred to the new Crosshouse Hospital, where she became a member of the multidisciplinary diabetes team, until her retirement in 2006. Margaret has many interests including reading, listening to music, dancing, keeping fit, going on foreign holidays, being a lady-who-lunches, and creative writing.
During her retirement she has written two books of fiction for her six grandchildren of whom she is immensely proud.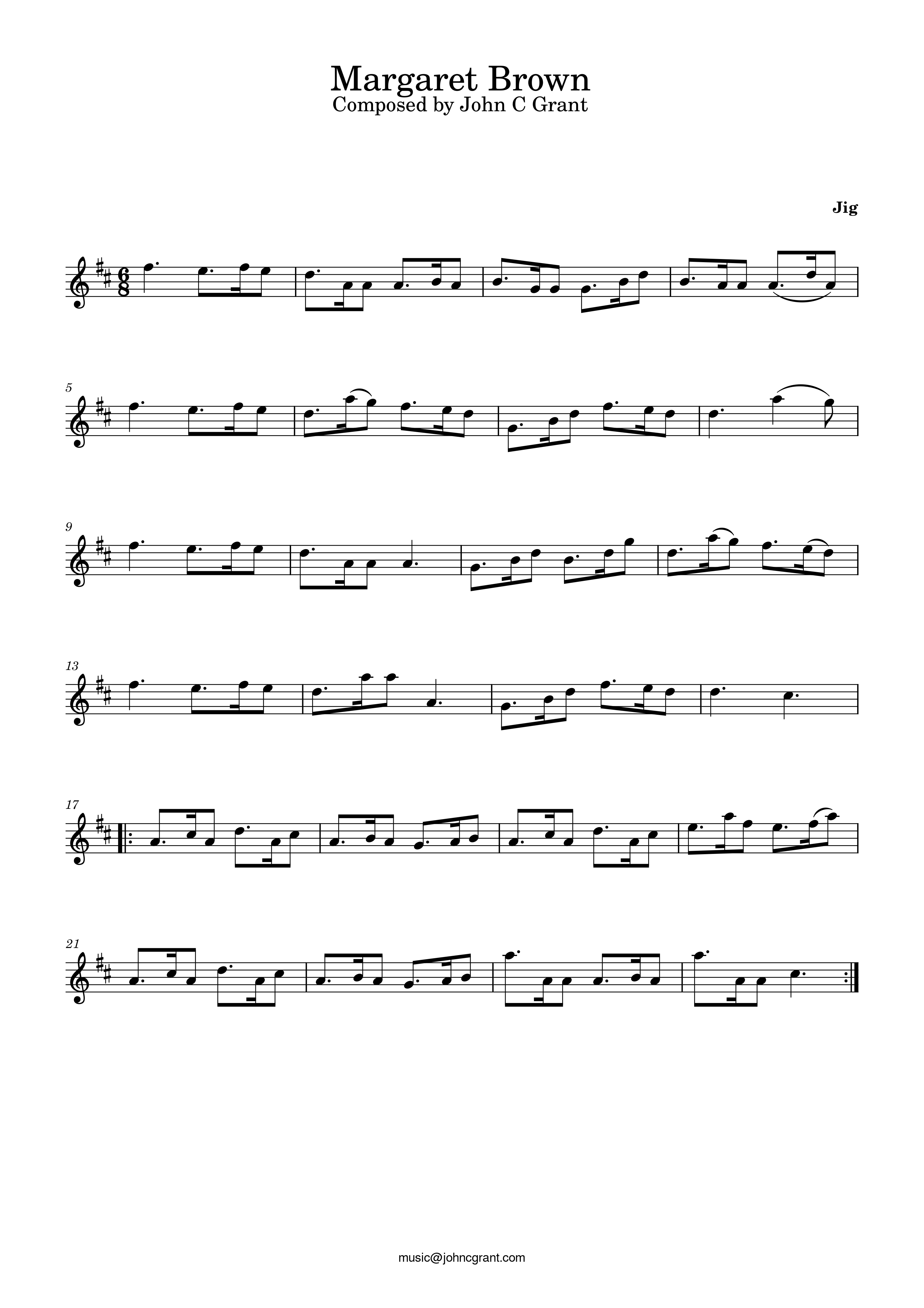 You can download a PDF of the sheet music here.

Click here to return to website.