The Tarbolton Collection
Believed to have been a dancing master. Robert Burns in his 'Epistle to James Tennant of Glenconner', asked Tennant to 'assist poor Simson a' ye can'.
According to tradition, Tennant was to introduce Simson to possible patrons. The result was said to be 'the biggest dancing-class ever known in Ochiltree'.
(source: http://www.robertburns.org)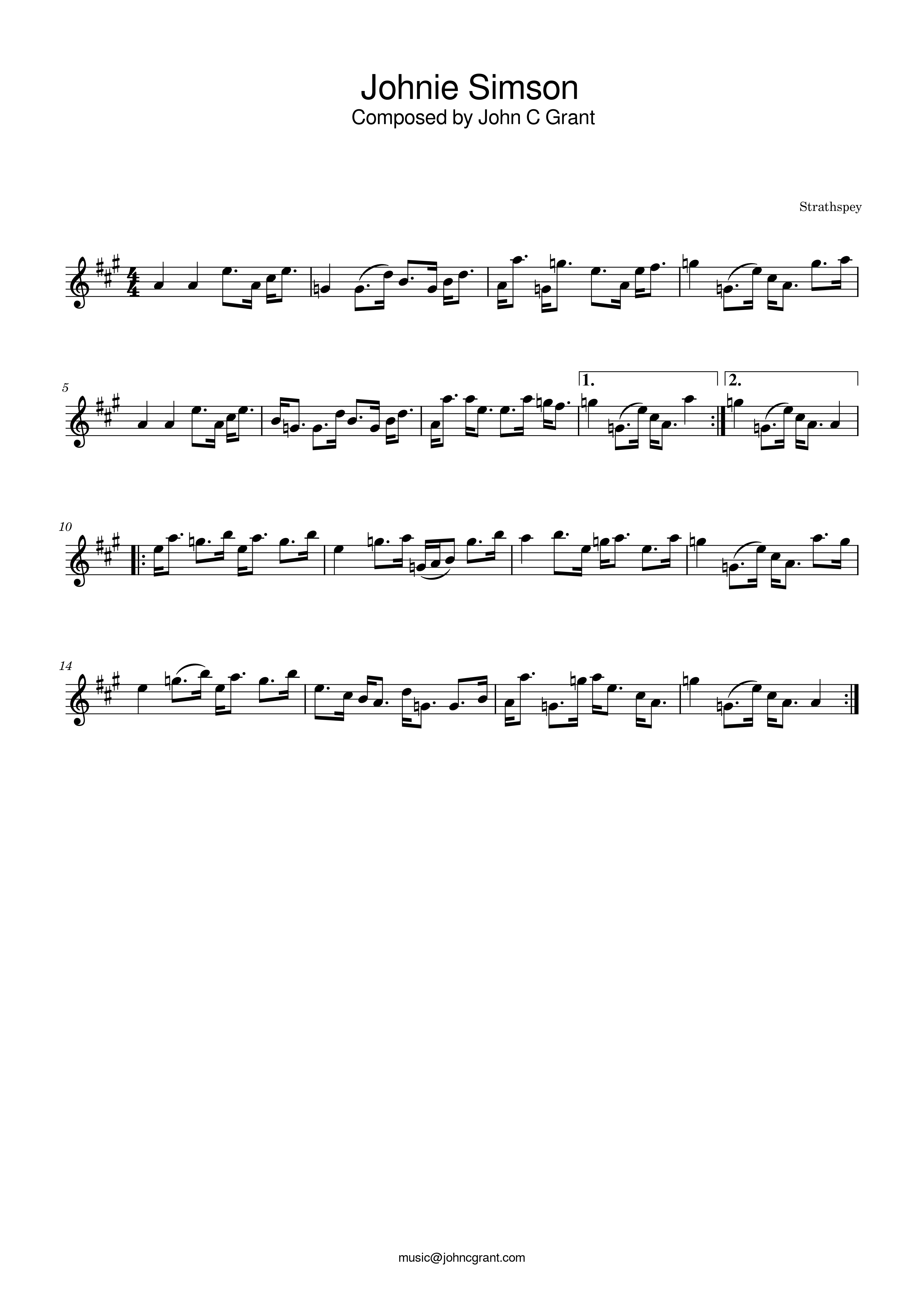 You can download a PDF of the sheet music here.

Click here to return to all compositions.