The Tarbolton Collection
Born in Kilmarnock, John Wilson (1759 - 1821), along with his brother Peter, founded the earliest Ayrshire newspaper, the Ayr Advertiser. They also carried on business as printers and publishers, specialising in editions of the classics. Wilson published the poems of John Lapraik, Burns's friend; but it was his earlier venture, the first edition of Burns's Poems Chiefly in the Scottish Dialect, published from his press situated probably in the Star Inn Close (now demolished), which brought him fame. It is not known how Burns got in touch with Wilson, though doubtless the poet had many Kilmarnock friends who would have introduced him to the printer. On 17th April 1786 there appeared:
Proposals for Publishing by subscription,
Scottish Poems by Robert Burns
'The work to be elegantly printed, in one volume, octavo. Price, stitched, three shillings. As the author has not the most distant mercenary view in publishing, as soon as so many subscribers appear as will defray the necessary expense, the work will be sent to the press.' After a quotation from Ramsay, came the undertaking: 'We, the undersubscribers, engage to take the above-mentioned work on the conditions specified.' The subscribers who assured the success of the venture were not so much the purchasers of single copies (the poet himself took three), but friends of Burns such as the Ayr attorney McWhinnie, who took twenty copies; John Kennedy of Dumfries House, near Cumnock, who took another twenty copies; John Logan of Knockshinnoch, who also took twenty, 'Orator Bob' Aitken, with his hundred and forty five subscriptions; Robert Muir of Kilmarnock, with his seventy copies; Gavin Hamilton who took forty copies and Gilbert, the poet's brother, who, like Wilson himself, disposed of seventy copies. The actual work of printing began on 13th July, and on 31st July, the edition of six hundred and twelve copies was ready for distribution. The book, costing three shillings per copy, sold far beyond the list of three hundred and fifty advance subscribers. By 28th August, Wilson had only thirteen copies left. In October, the cautious Wilson offered to print a second edition of a thousand copies, but required Burns to pay about twenty-seven pounds for the paper and fifteen or sixteen pounds for the printing, which Burns was unable to do. Wilson's timidity thus in a sense drove Burns from a local to a national publisher for his next edition. So far as can be ascertained, the receipts totalled about £90. Wilson's note of the cost of production brings the amount spent to thirty-five pounds seventeen shillings, which should have left Burns about fifty-four pounds. Burns, however, stated that the venture only brought in about twenty pounds. Wilson prospered, became a magistrate and left money which for many years provided local bursaries for poor children. He was buried in Kilmarnock.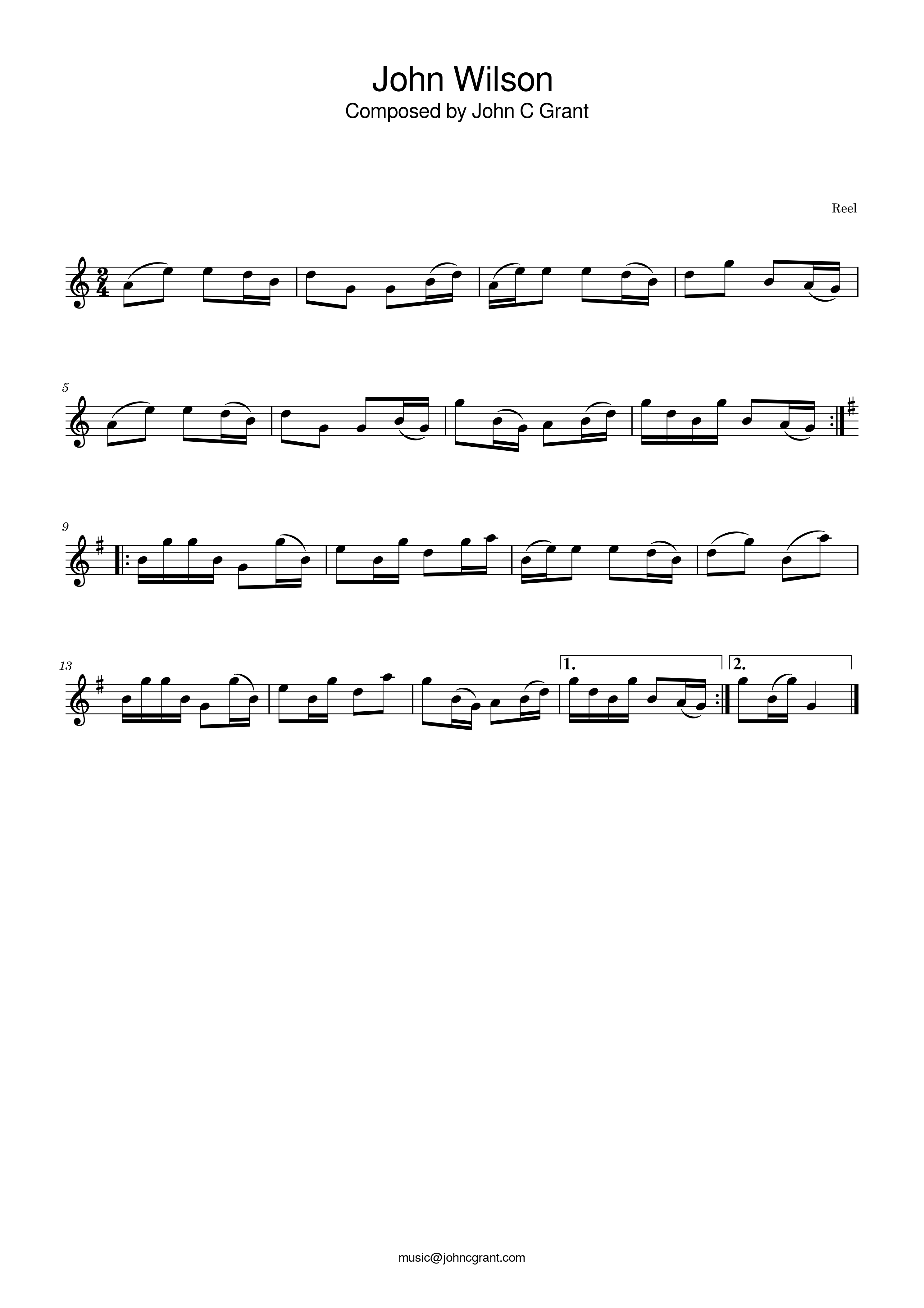 You can download a PDF of the sheet music here.

Click here to return to all compositions.