The Kilmarnock Collection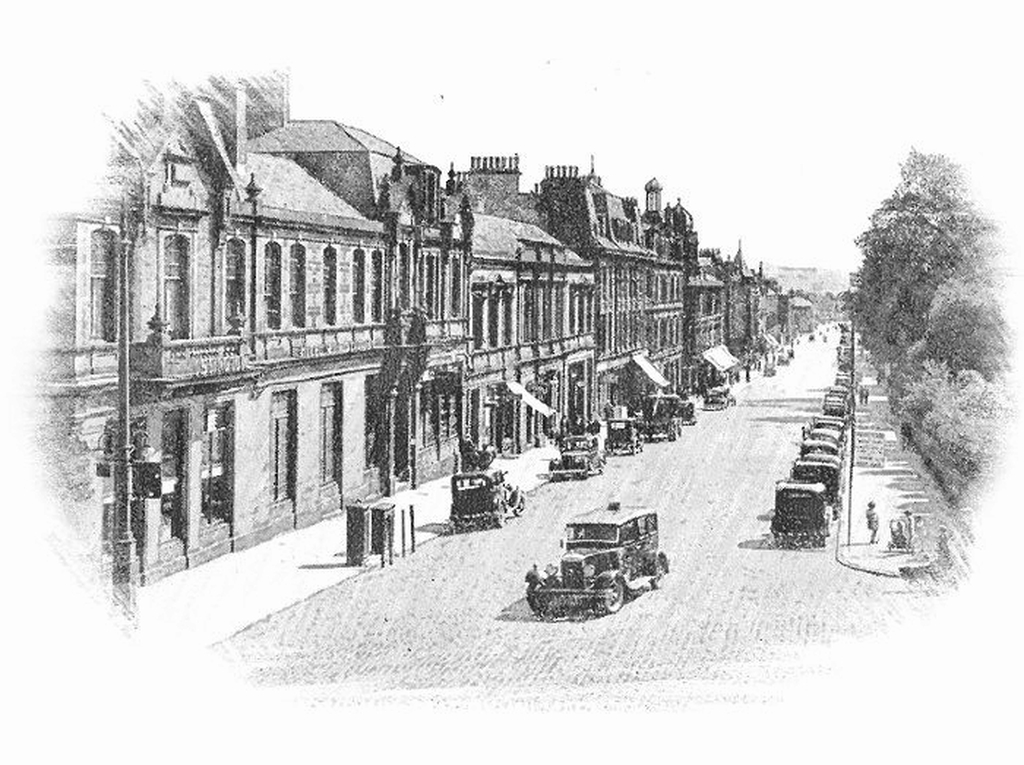 John Finnie Street, Ayrshire, Scotland
John Finnie is a main road in Kilmarnock, starting at Dundonald Road and finishing at the Kilmarnock Train Station. The street is regarded as one of the finest Victorian planned streets in Scotland.
Archibald Finnie and his family lived at Springhill House. They owned many coal mines, pits and other companies in Springside amongst other places. John Finnie Street is named after one of the family.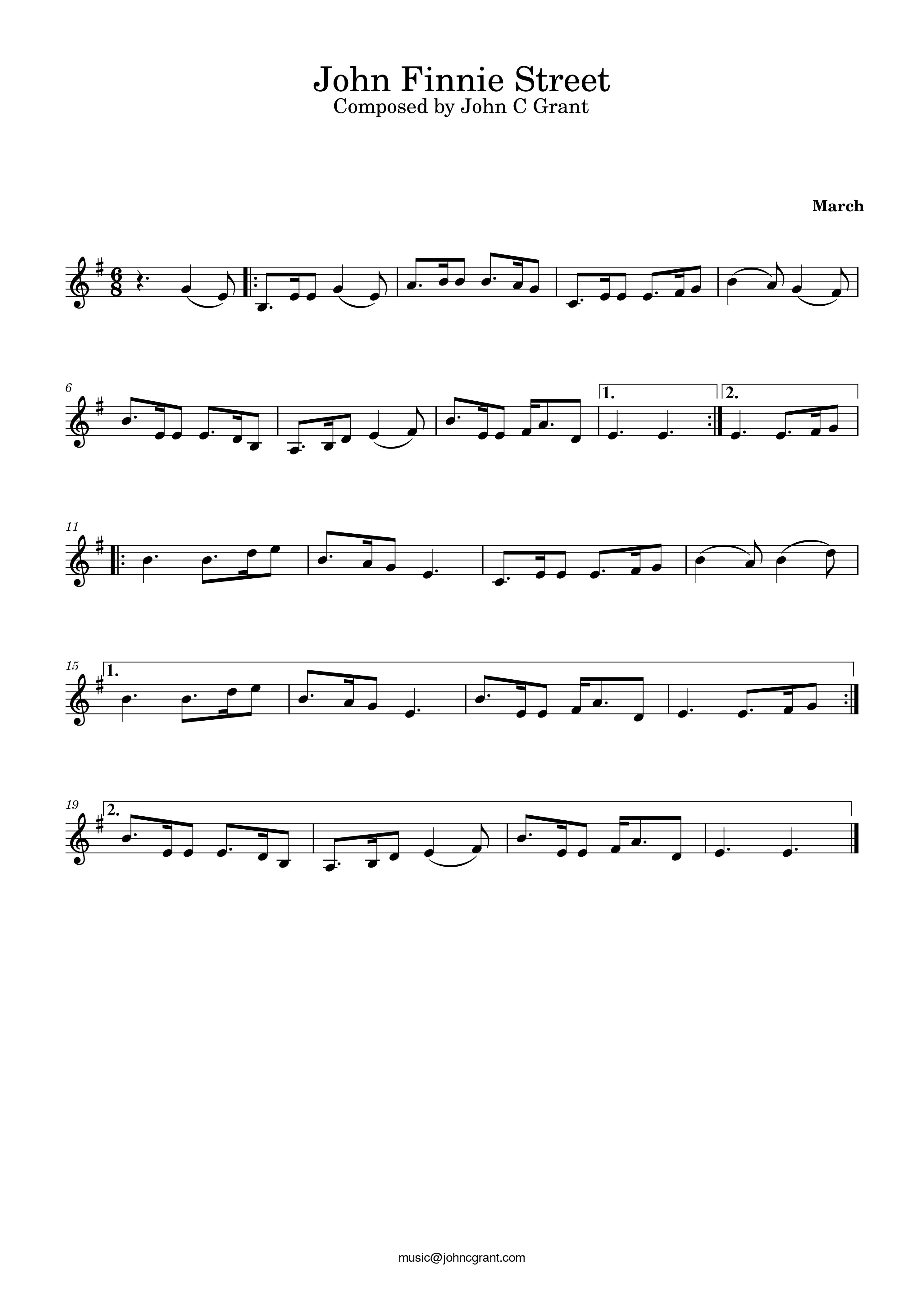 You can download a PDF of the sheet music here.

Click here to return to website.