The Kilmarnock Collection
This tune was written for John Grant Snr and named after one of his paintings. The eldest of five children, John was born to Sally and Charlie, at his grandfather's house in Blair Avenue, Hurlford. He was educated at St Columba's Primary School, and thereafter at St Joseph's Academy, where he subsequently taught in the Art Department for thirty-six years, until his retirement in 2009. He studied at Glasgow School of Art in the 1960s, specialising in Drawing and Painting, followed by a year's teacher training at Jordanhill College.
John absolutely loved teaching and says that he would, "do it all again, if the clock could be turned back." He still enjoys the challenge of a blank canvas and hopes to continue exhibiting his paintings in the years ahead.
Holidays with his wife Margaret, and sampling "Big Red" wines are his favourite ways of relaxing.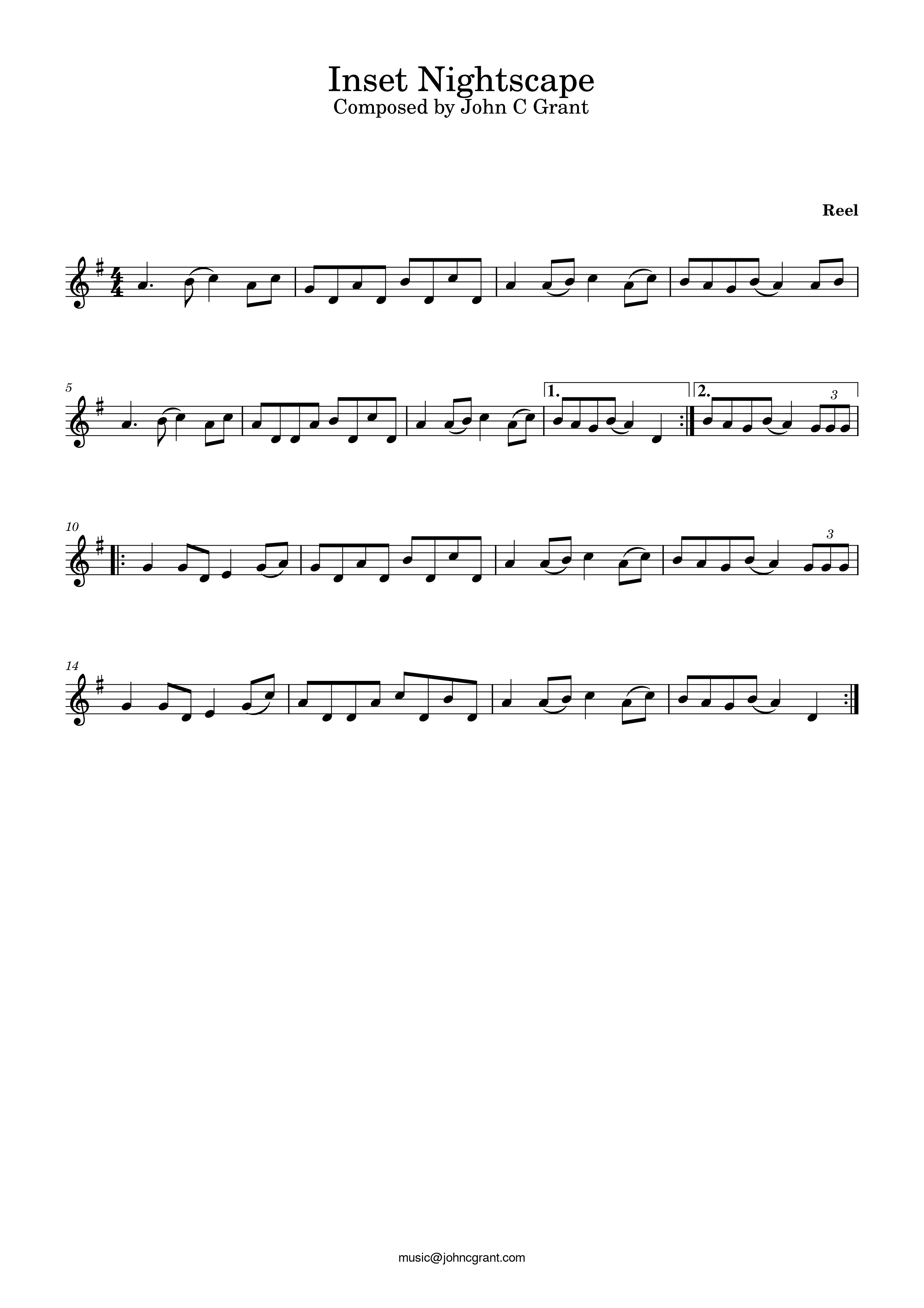 You can download a PDF of the sheet music here.

Click here to return to website.