The Kilmarnock Collection
Hilary McArther was born and bred in the outskirts of Glasgow. Although living in the city, her love of the Scottish Highlands and Islands always calls her. She loves to visit her family's home town of Nairn where she spent many childhood Summers at the beautiful beach.
Having piano lessons from an early age has given her a lifelong love of music.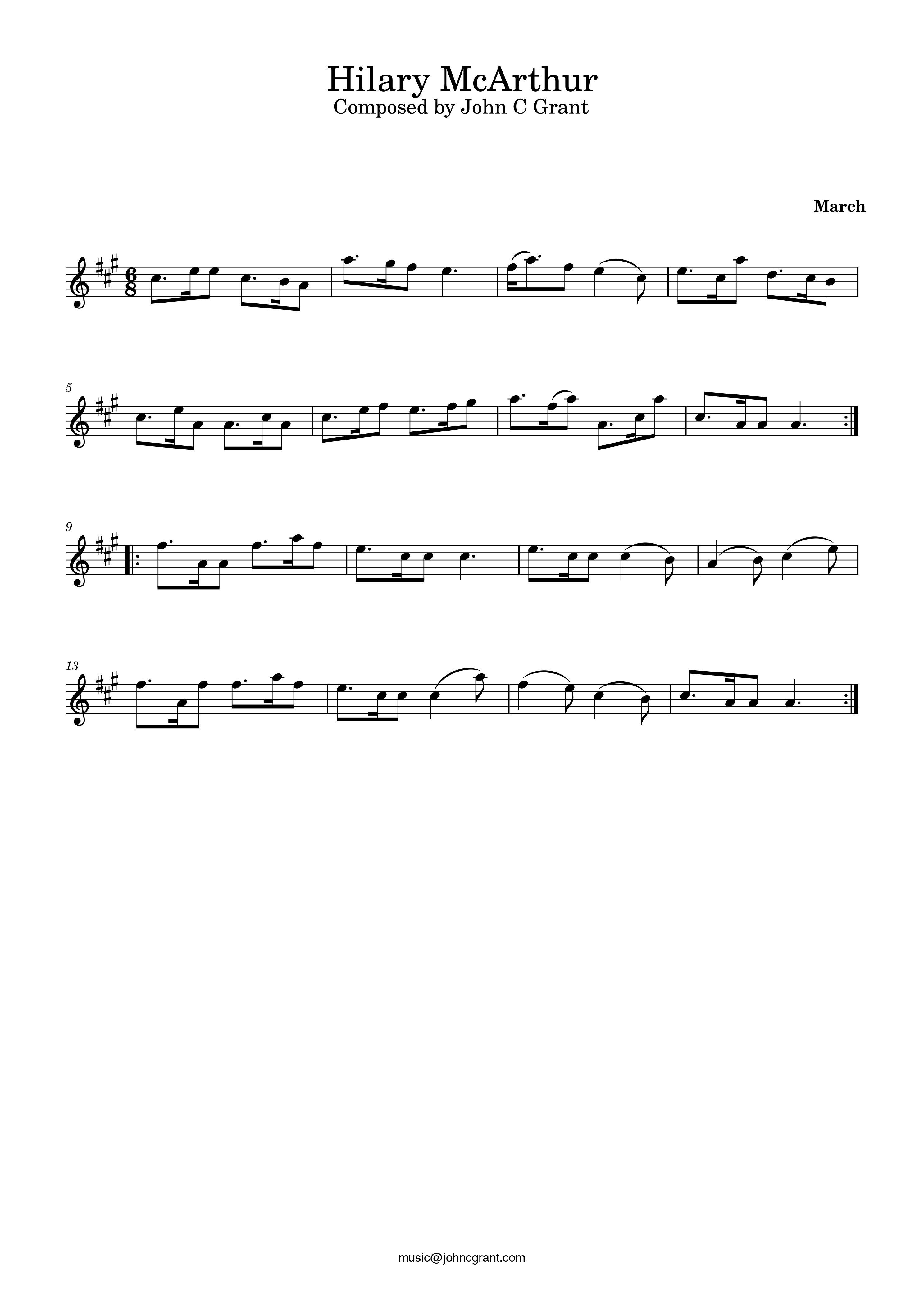 You can download a PDF of the sheet music here.

Click here to return to website.