The Kilmarnock Collection
Diane Smith and Greg Niven met while both were pupils in James Hamilton Academy, Kilmarnock during the 80's.
This tune was written as a celebration for their Silver Wedding Anniversary and performed on their anniversary by the Borland Ceilidh Band.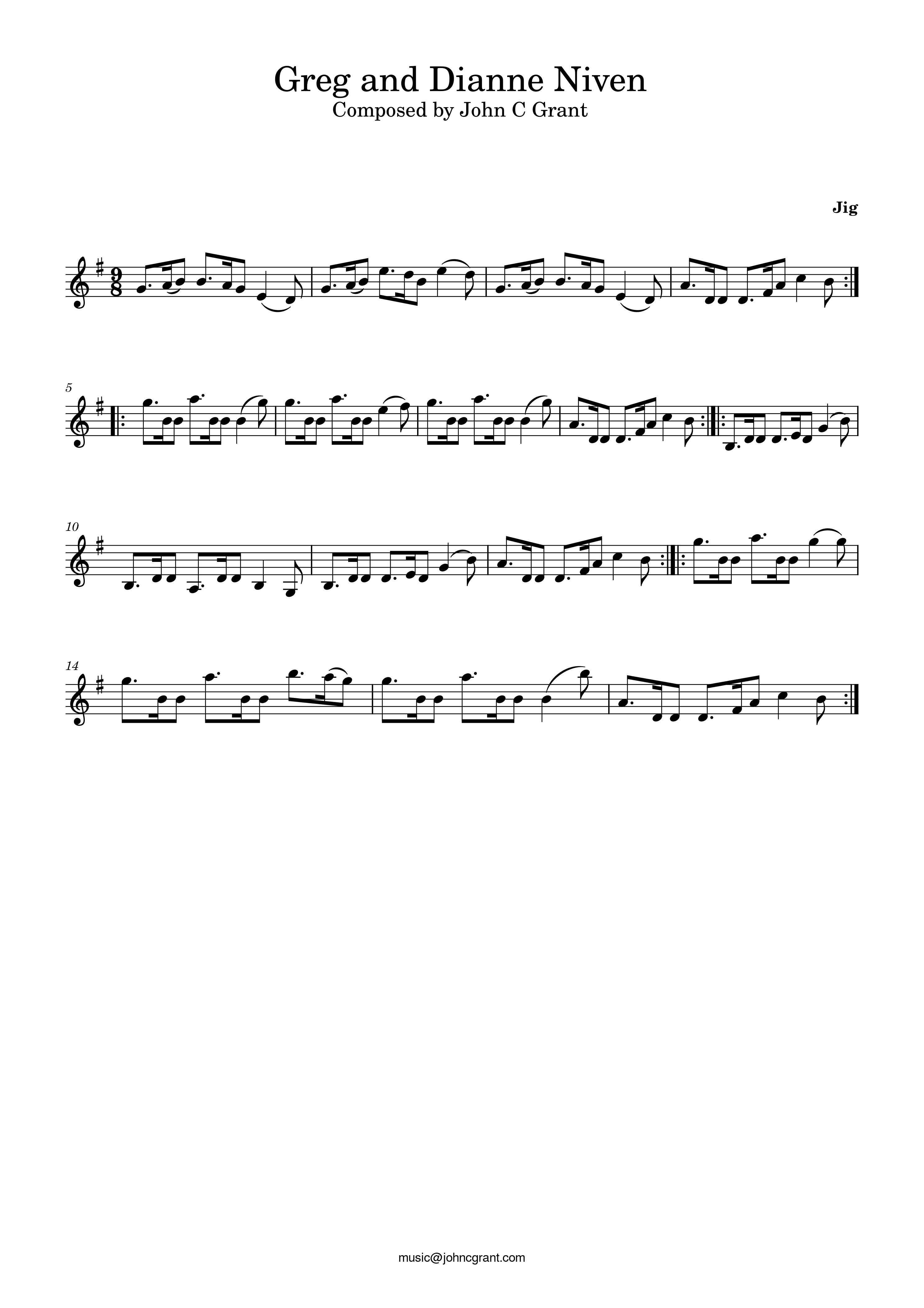 You can download a PDF of the sheet music here.

Click here to return to website.