The Kilmarnock Collection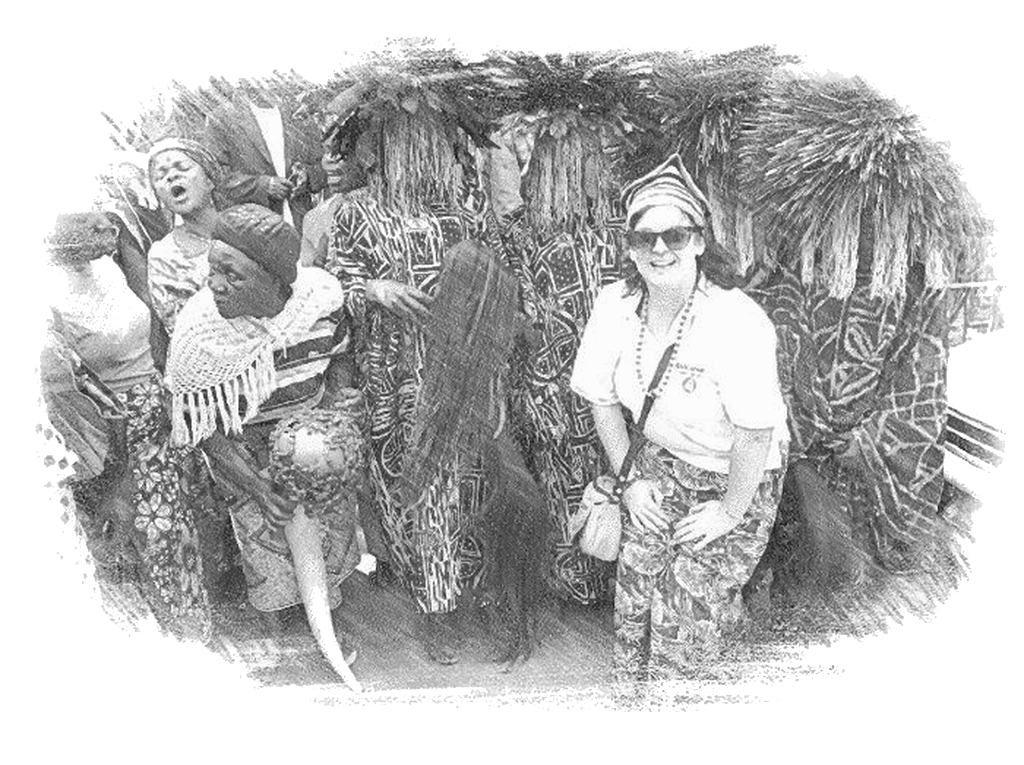 Originally from the coast of North Ayrshire, Scotland, Gillian spent her early days creeping slowly easterly towards the bright lights of Glasgow where she "studied" and lived for many years soaking up the lively, but somewhat dubious, music scene of the 90s and beyond.
About a decade ago she migrated south to live in the Peak District, England, pursuing work to do good things for the environment. However, with a long-held passion and drive for sustainable development, nowadays she spends as much of her time as she possibly can working on beneficial projects in developing countries in Africa and Asia. She has the title of Ya'ah (Queen) in the Nso tribe of Cameroon as an honour for her development work in education there. Technically she is not allowed to shake hands with anyone, which, she says, is often a bit awkward.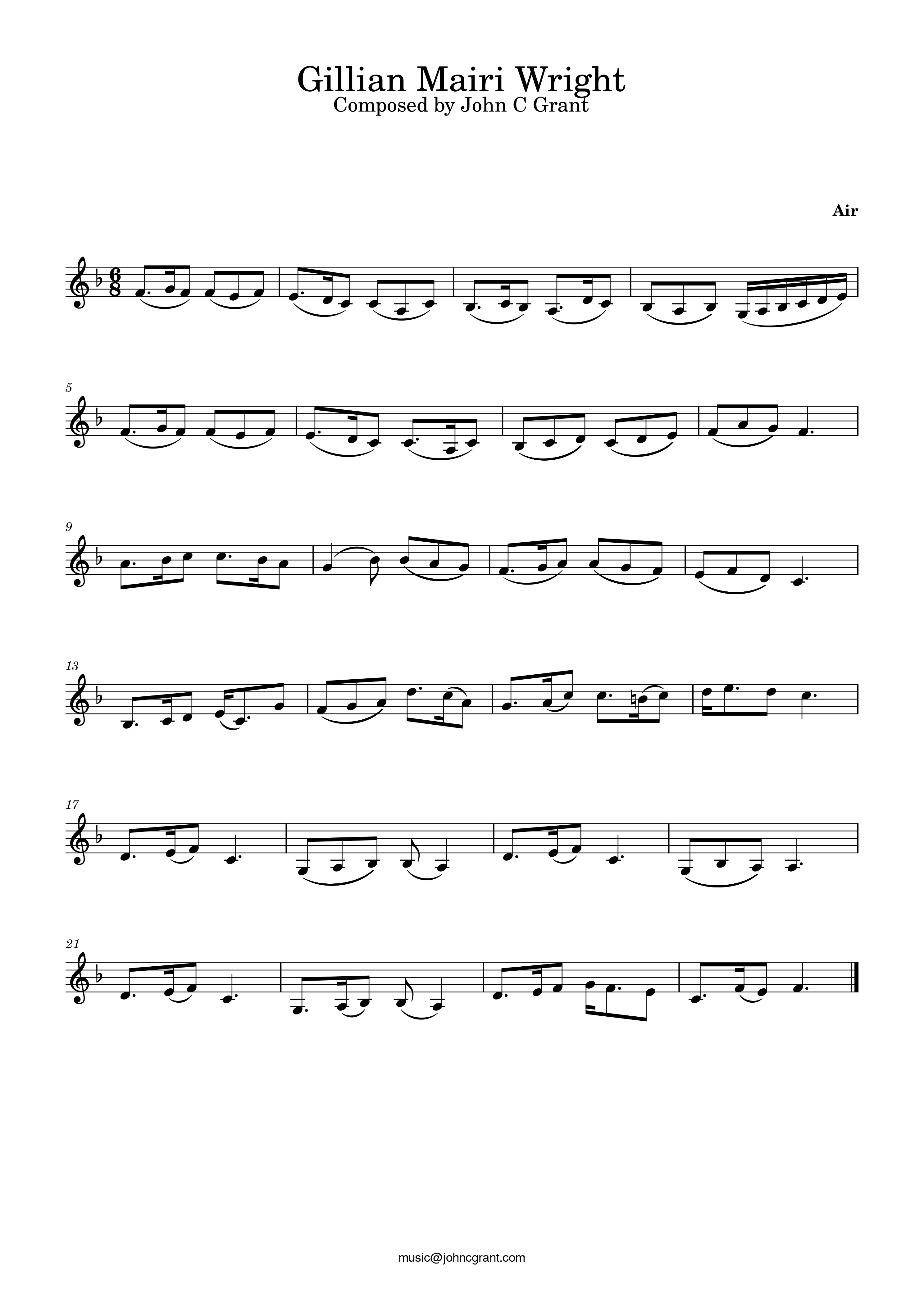 You can download a PDF of the sheet music here.

Click here to return to website.