The Kilmarnock Collection
This was composed for Ewan and Sheila Coventry's 25th wedding anniversary and were first played at a ceilidh at the Fenwick Hotel to mark that occasion.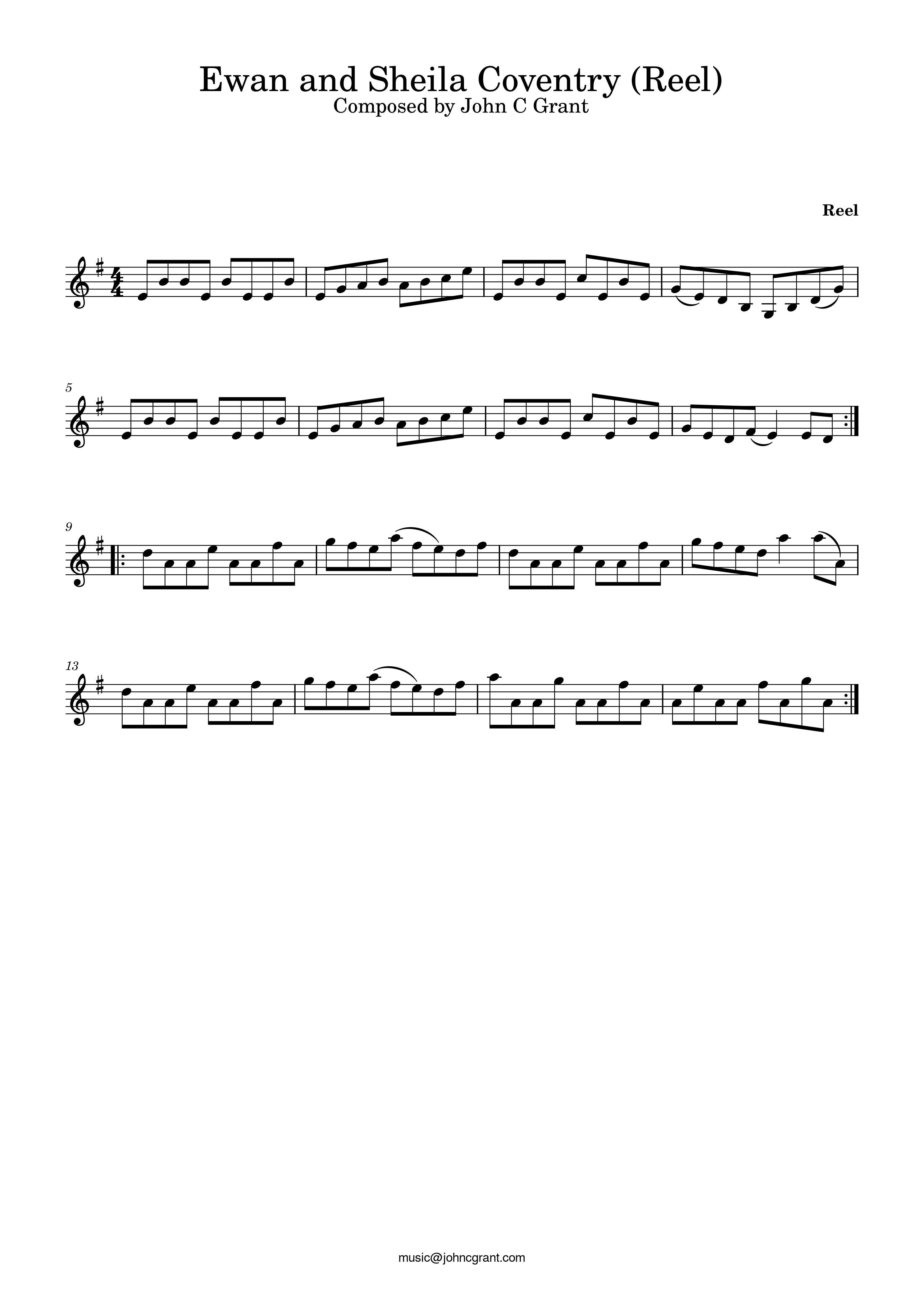 ---
'The Coventry Set' by The Borland Ceilidh Band - (Ewan and Sheila Coventry strathspey and reel)




You can download a PDF of the sheet music here.

Click here to return to website.