The Kilmarnock Collection
Emrie Hamilton was born in Edmond, Oklahoma, USA on February 28, 2014 to Ian and Terrie Hamilton.
This tune was written to mark her 100th day, known as Baek-il. In Korean culture the 100th day, after a child's birth is a significant milestone that celebrates surviving the initial difficult period in a child's life. The number 100 has deep meaning in Korean society, making it past your first 100 days would mean you were more likely to live to see your first birthday.
Emrie's Grandfather Ian Hamilton Snr, is from Shortlees, Kilmarnock.
The Borland Ceilidh Band recorded this tune and presented it to the family as part of this celebration.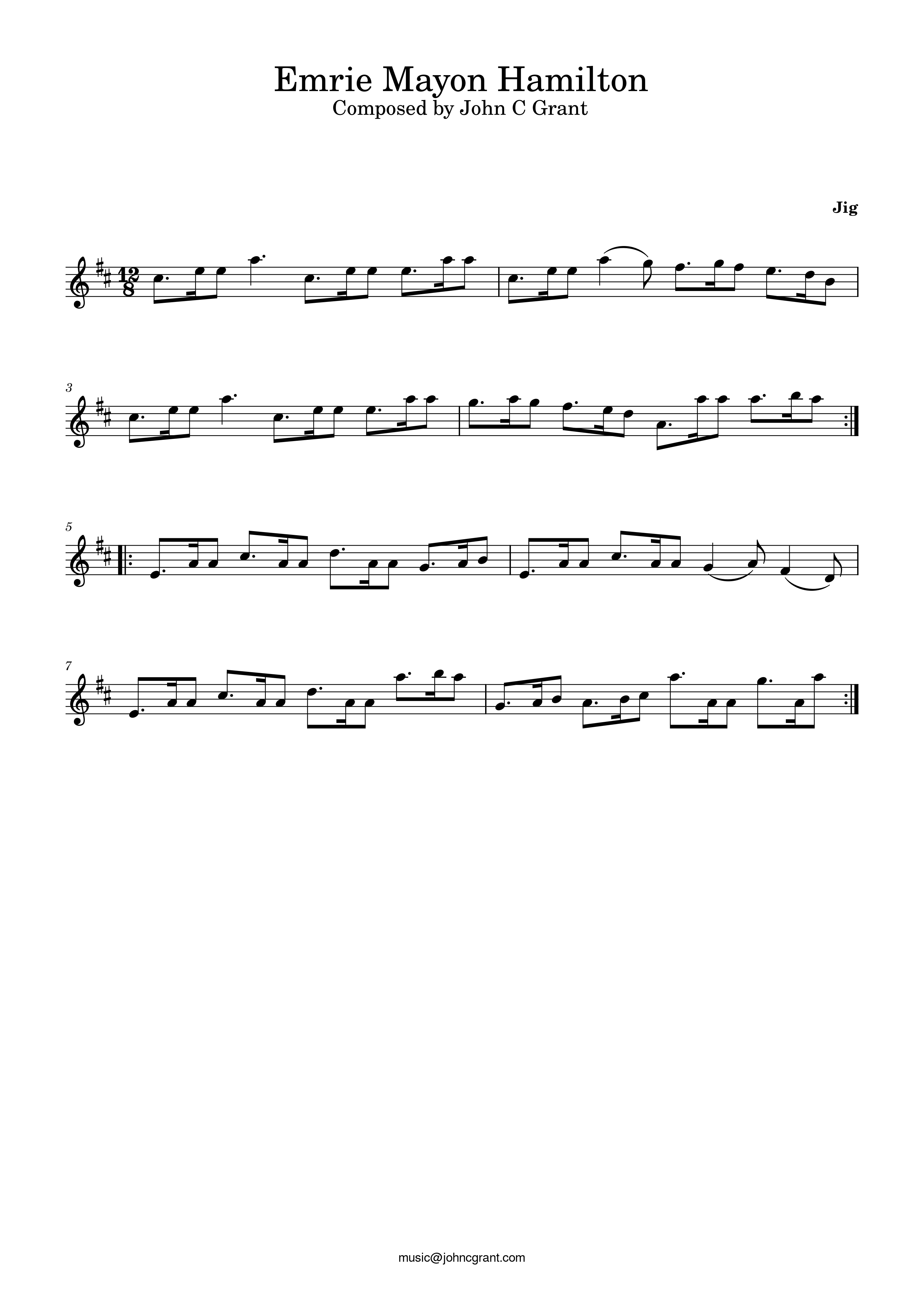 You can download a PDF of the sheet music here.

Click here to return to website.