The Kilmarnock Collection
Brother-in-law Tim Adams is originally from Abingdon but now lives in Glasgow. He is married to Louise Grant from Kilmarnock and they have two children - Nina and Joseph.
Tim went to school with the band members of "Radiohead" however his interests lay elsewhere and became a consultant at Crosshouse Hospital in Kilmarnock.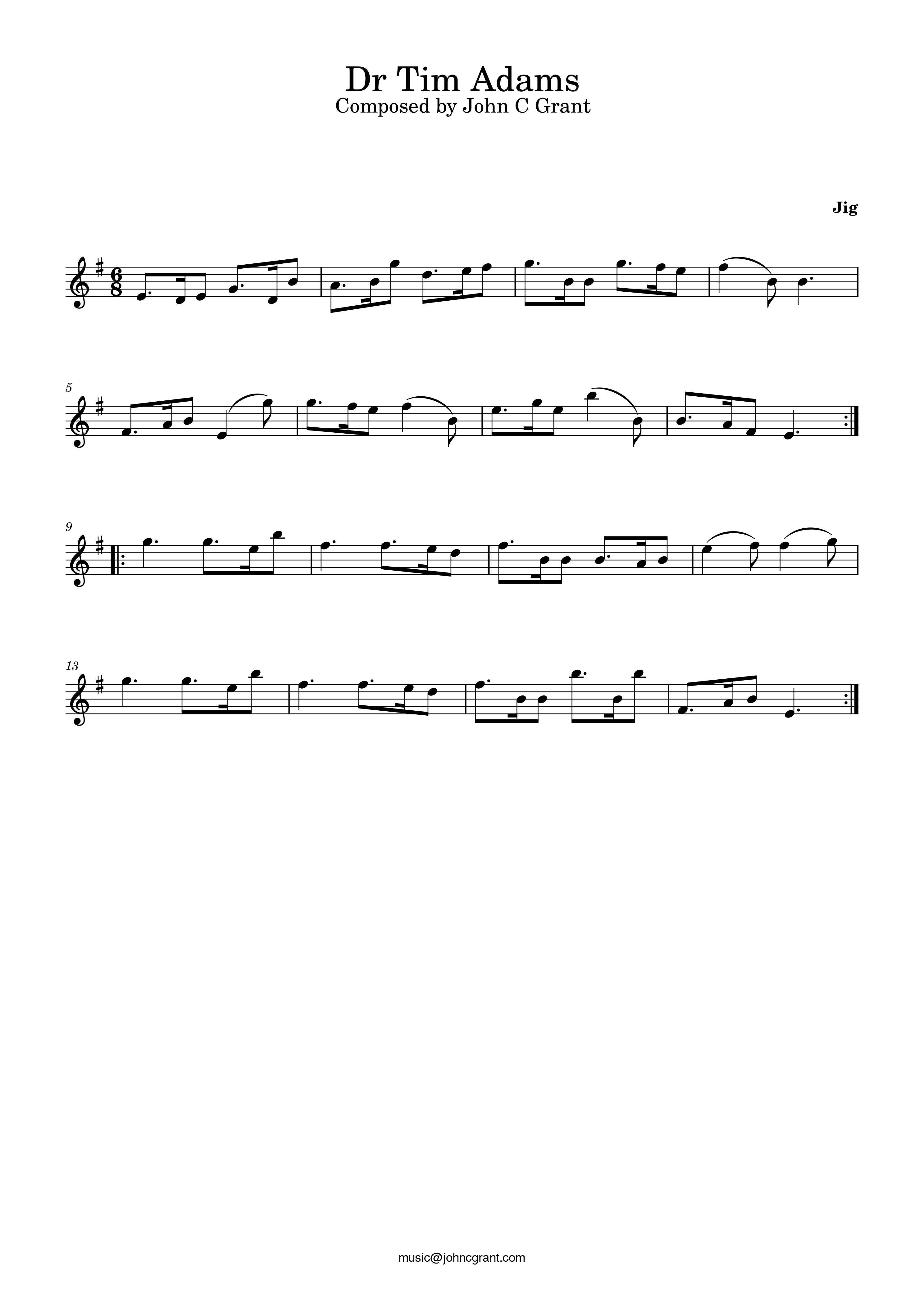 You can download a PDF of the sheet music here.

Click here to return to website.