The Kilmarnock Collection
Composed for the wedding of Ally McNeill and Gillian Ramsay at Dalduff Farm, Ayrshire.
Ally McNeill is from Hawick in the Scottish Borders. He is a floor fitter and enjoys kayaking (white water), down hill mountain biking and hill walking. Gillian is from Glasgow and is a fashion designer, enjoying painting, drawing and making clothes. At the time of writing, Ally and Gillian have a wee girl called Skye, who is 2. Ally converted a plain van into a campervan whilst Gillian upholstered it. They love travelling to places such as Skye so it get lots of adventures.
These two tunes formed part of the Borland Ceilidh Band set, "Ramrod" which was played on Scottish Television in 2015.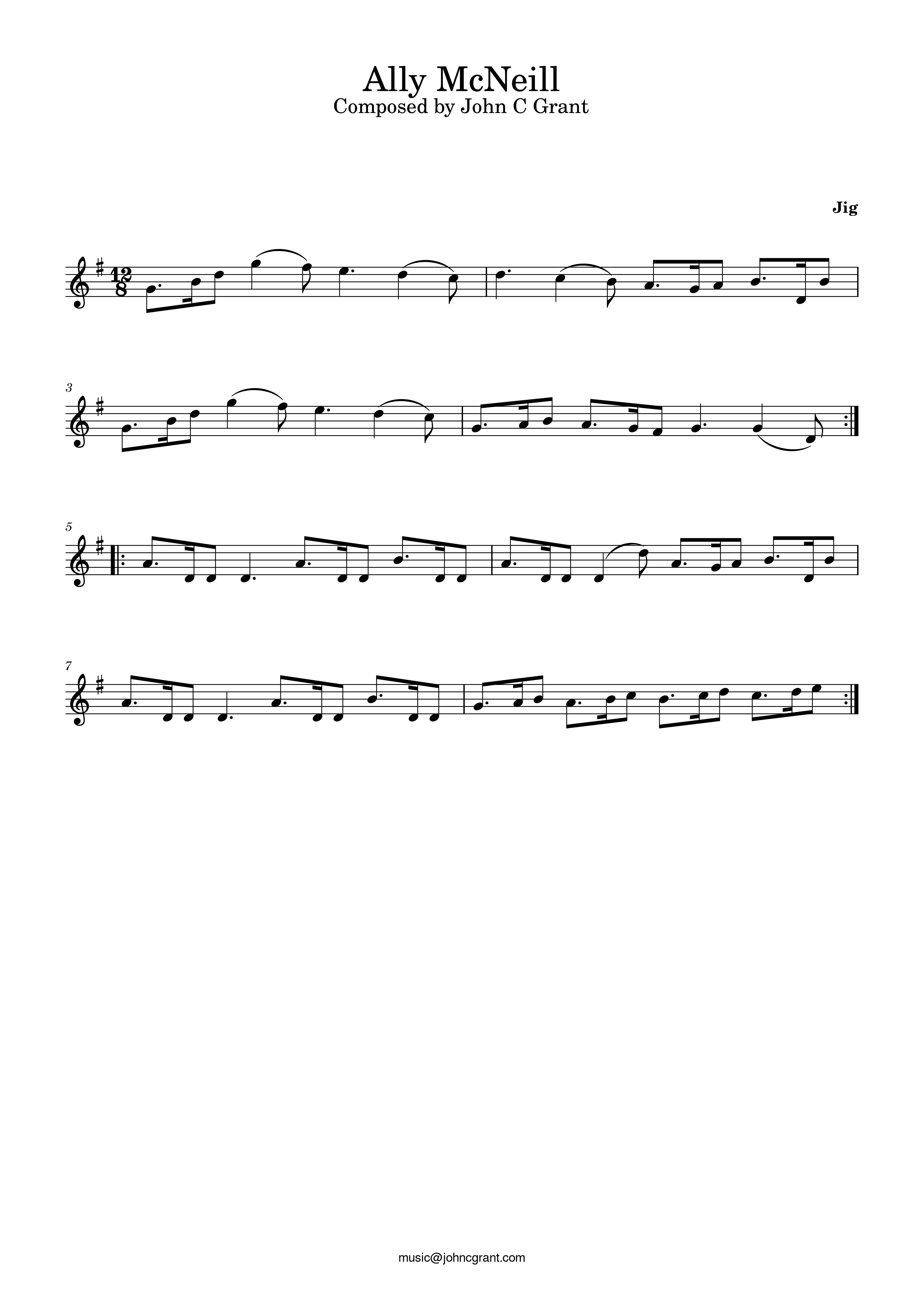 ---
'Ramrod''' by The Borland Ceilidh Band - (Gillian Ramsay, Ally McNeill, Yes East Ayrshire and Jennie's Chickens live from Scottish TV)




You can download a PDF of the sheet music here.

Click here to return to website.