The Kilmarnock Collection
Alison McDonald is from Glasgow and attended the same college as Gerard McNamara of Galston.
Sharon Thomson, and husband Dougie, were born in Glasgow but moved to Kilmarnock when they bought the Dollond & Aitchison opticians in King Street (now Boots Opticians). They sold the business in 2015. They have four children and live in the Moorfield area of Kilmarnock. Sharon and Dougie have been together since they first met 27 years ago.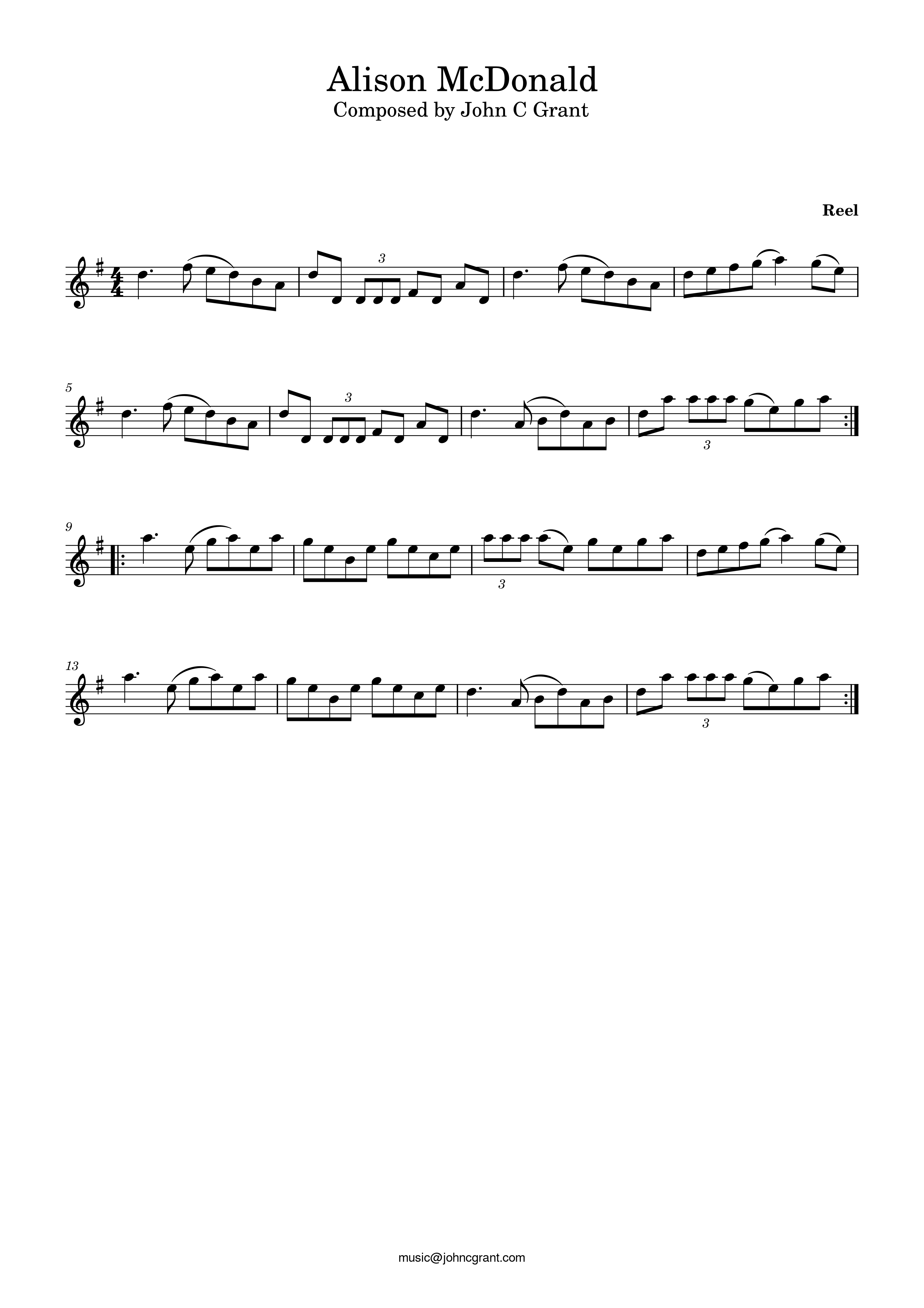 You can download a PDF of the sheet music here.

Click here to return to website.