The Kilmarnock Collection
Adam was born in Bonnyton, an area of Kilmarnock in Ayrshire, where he lived with his mother, father and brother. He recalls his early days were spent playing with friends, jumping through hedges, playing 'chap door, run' and playing football where there were 'no ball games allowed'. Most people who know Adam know how sociable he is.
Adam is a qualified primary school teacher and is passionate about improving the life chances and outcomes of children and young people; their families and communities; and currently works for The Scottish Government to do so.
He is no stranger to music, or the joy that it can bring. He is regularly seen on the stage with his amateur dramatic society and says that his favourite role to date is playing Edna Turnblad in Hairspray – a role made famous by John Travolta. As a result, he has a greater respect for women as he can't understand why they would endure the pain of wearing high heels!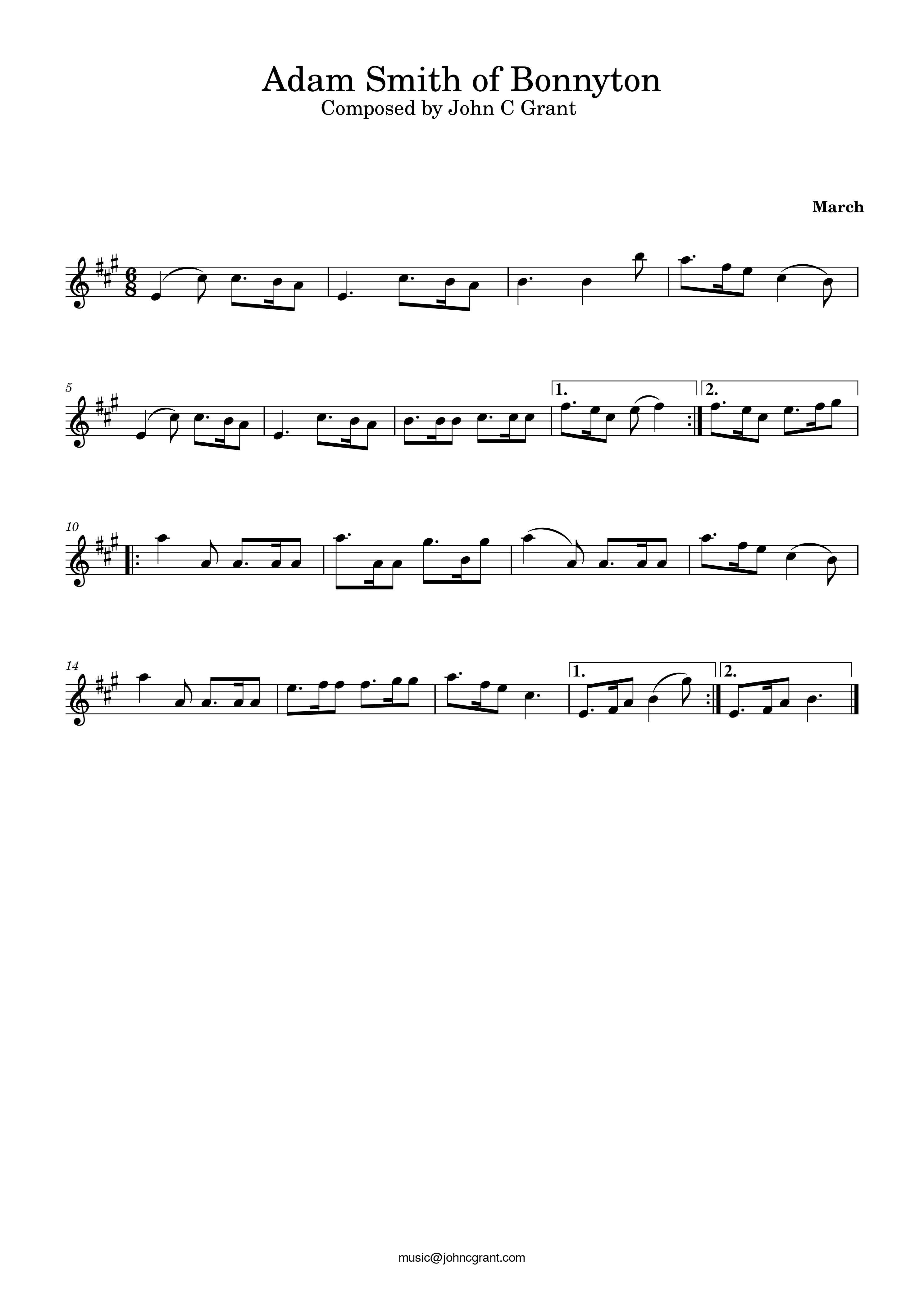 You can download a PDF of the sheet music here.

Click here to return to website.