The Kilmarnock Collection
Adam Barry was born in Worcester, England on April 4th 1981, and grew up in Callow End. He is the youngest of three boys.
He first started performing live from the age of 10, where he played Church Organ at the local Church. In 1997 Adam met singer/songwriter Neil Ivison, who he'd work with through to 2010, writing and performing as Alt Country/Americana duo, "The Misers" - enjoying success across both the UK and Europe. Adam stepped away from music in 2010 following the death of his father.
In 2011, Adam joined up with Simon Fowler and Dan Sealey for the project, "Simon Fowler's Merrymouth" and, in 2013, following the success of the debut record, the trio became known as "Merrymouth" where they toured through to 2015. "Wenlock Hill", the bands second album, was critically acclaimed and enjoyed chart success in the UK.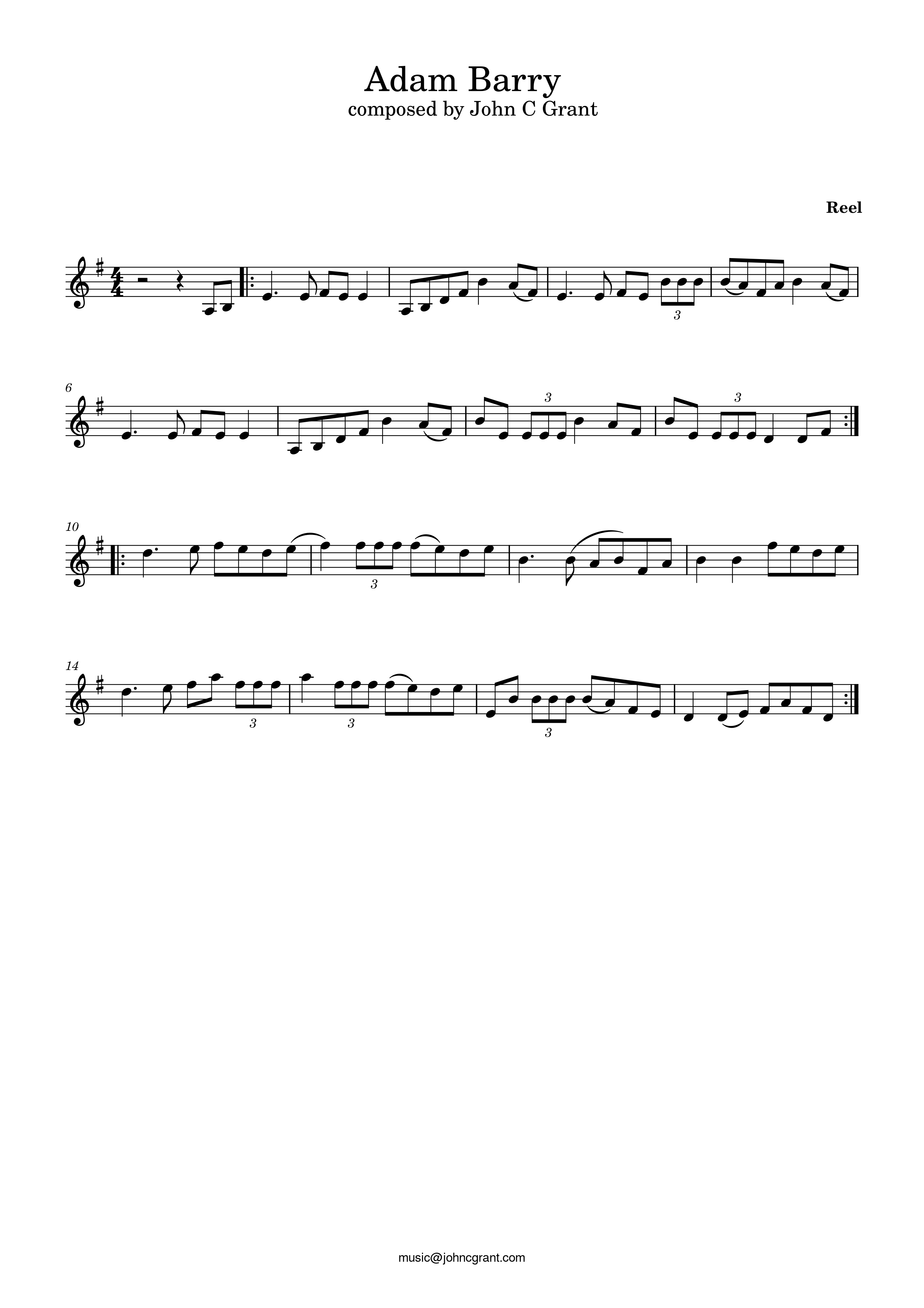 ---
'Wenlock Hill' by Merrymaker (Adam Barry on keyboards and Dan Sealey on vocals)




You can download a PDF of the sheet music here.

Click here to return to website.